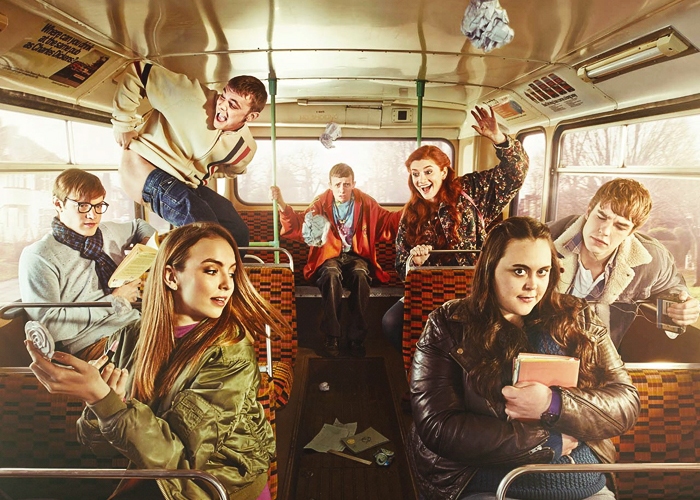 7 x 45' for E4
Drama Republic produced the second season of Tom Bidwell's hit show My Mad Fat Diary, together with Tiger Aspect.
Set in the mid-90s at the height of cool Britannia, My Mad Fat Diary is an adaptation of Rae Earl's real-life diaries. It takes a hilarious and honest look at teenage life from the perspective of Rae a funny, music-mad 16-year-old who, despite an eccentric mother, a negative body image and mental health issues, has a huge lust for life, love and trying to get laid.
Series 1 aired on E4 January 2013 to critical acclaim and was heralded for its honest, sometimes painful, portrayal of adolescence. The show has also won praise for shedding light on teenage mental health and body image issues. Its mix of refreshingly relatable characters, writing that brilliantly captures the painful and painfully funny aspects of being a teen, perfectly-pitched performances and nostalgia-inducing 90s soundtrack had viewers smitten.
Series 2 picks up as Rae attempts to survive the social minefield that is Sixth Form College, whilst trying to sleep with the boy of her dreams and also stay sane.
The show was nominated for Best Drama Series at the Emmy Awards, the BAFTAs and the RTS Awards. It was picked up for US distribution by Hulu.